Skip to the content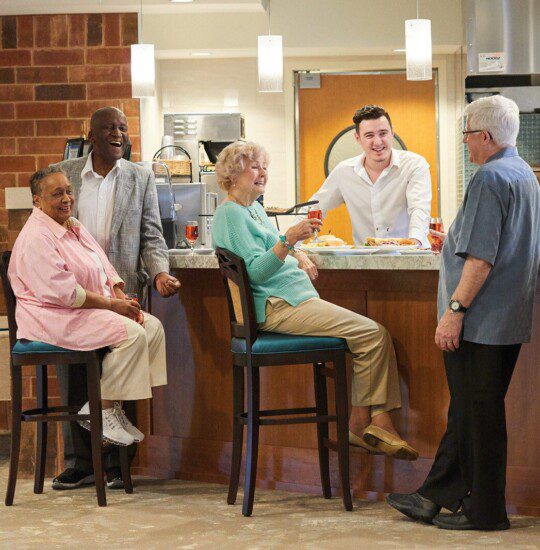 Retirement Community Living
Embrace Community Life
Experience an enriching lifestyle full of thrilling activities, meaningful friendships, and a profound sense of belonging. This is community life at Beacon Hill. Designed with luxurious convenience, empathetic support, and a thriving social environment, the Beacon Hill lifestyle will surpass your every expectation.
The world is so empty if one thinks only of mountains, rivers, and cities; but to know someone who thinks and feels with us, and who, though distant, is close to us in spirit, this makes the earth for us an inhabited garden.
- Goethe, German Poet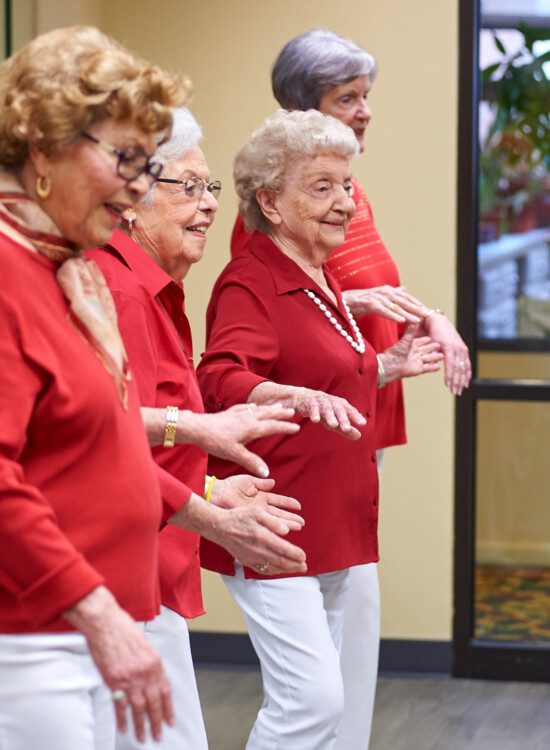 Independent Living Activities
Find Fun at Every Corner
Step into Beacon Hill and you may hear the melodious tones of a visiting orchestra. Around the corner, a group of new friends stroll through the serene butterfly garden. At O'Neill's Cafe, members of the film club enjoy delicious pastries as they discuss themes for next week's movie night. With fun around every corner, there's always something new to explore.
Retirement Home Connections
Let Friendship Lead the Way
When you're surrounded by like-minded, friendly neighbors, it's easy to expand your social circle.
Someone in your morning aerobics class may be interested in exploring the farmer's market with you. Or you might bond with a fellow foodie who also loves indulging in fine-dining experiences. You never know who you might meet and connect with here.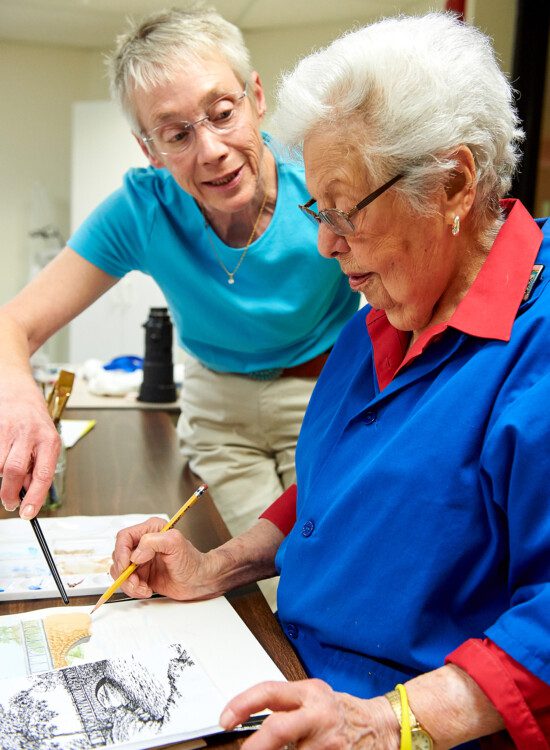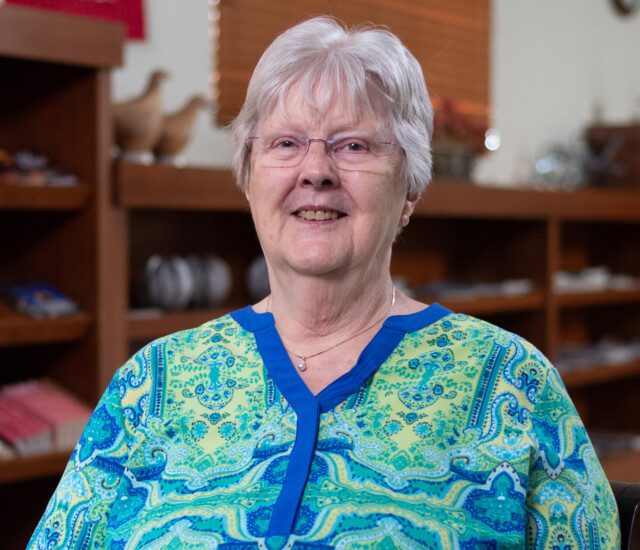 I love meeting people... it broadens my perspective and we share some things and ideas.
- Carol Kaspar, Beacon Hill Resident
Senior Living Residences
Experience Resort-Style Living
Right-size your new home so you can upgrade your lifestyle. With a diverse selection of elegant, resort-style apartments to choose from, you can truly embrace the good life, and all the convenience and luxury it offers.