Skip to the content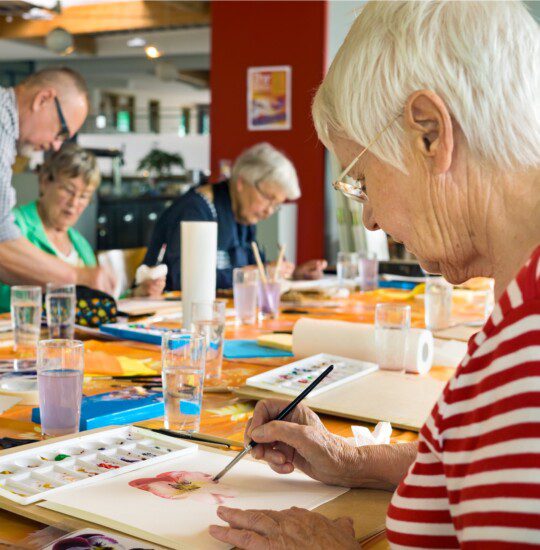 Independent Senior Living Activities
Pursue Your Passions
We find our purpose by pursuing our passions. While we may have put aside those passions for other obligations in the past, now is the time to reawaken them. With curiosity as your compass, who knows where life may take you?
Explore Senior Living Activities
Fill Your Days in Endless Ways
Time is your most precious resource, and community life allows you to unlock it. Everything you could possibly desire is just a few steps from your front door.
You could start your day with a Zumba class in the aerobics studio. Take a short walk to O'Neill's Cafe where a cup of freshly brewed coffee and a flaky pastry await to fuel your day. After breakfast, lounge by the pool with an engaging read. Then treat yourself and your friends with a visit to the Art Institute of Chicago, where you can spend the afternoon reveling in artistic masterpieces. There are so many ways to fill your days… how will you choose to spend it?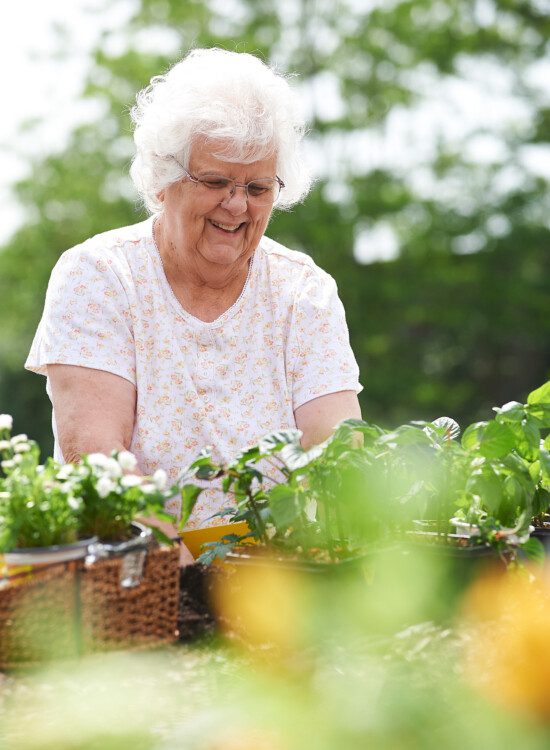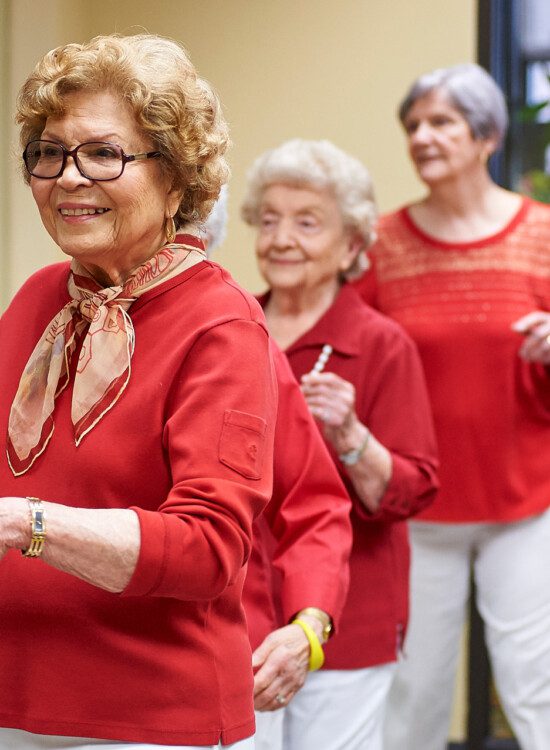 Senior Living Social Clubs
Find Your People
There's nothing better than finding people who understand and share the same interests as you do. With more than 30 social clubs as well as numerous community-hosted events, finding your people is easier than ever. From the aqua aerobics group to lively discussions with the book club, there's a little something here for everyone. You can even start your own club to connect with like-minded enthusiasts.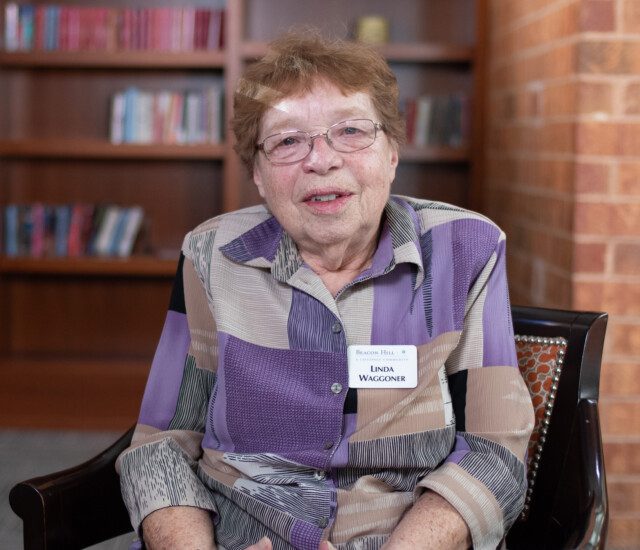 I go to nearly all the movies they show here on Thursday and Saturday nights. And the musical entertainment on Friday is always first rate…Everybody is so friendly, and you meet people from all walks of life. It's just amazing.
- Linda Waggoner, Beacon Hill Resident
More Senior Living Activities
What Sparks Your Interest?
Rejuvenate your body and mind in the aerobics studio

Unlock your physical potential at the fitness center

Socialize in spacious lounges

Host a birthday or holiday gathering in the party rooms

Make your hand-crafted treasures in the woodworking shop

Challenge seasoned pros in the billiards hall or card room

Practice your putting on the putting green

Transform your look at our salon or unwind in the spa

Relax and recharge in your personal garden space

Enjoy a morning swim in the indoor heated pool

Paint, sketch, or draw in our art studio

And much more!