Skip to the content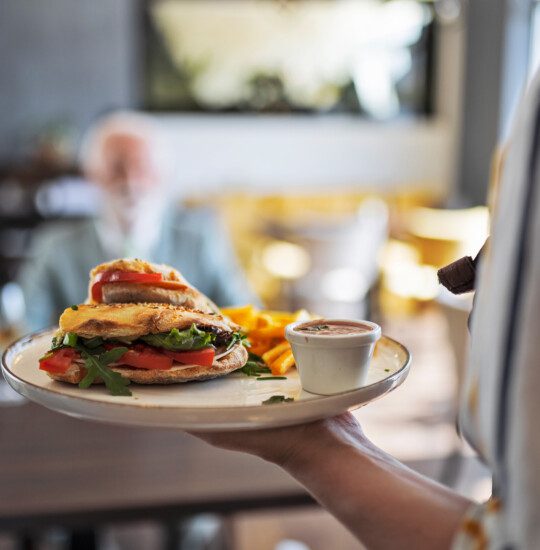 Services And Amenities
Uncover A New State of Mind
Effortless living awaits at Beacon Hill, where your every need and desire has been anticipated. Indulge in exquisite dining experiences, schedule transportation to a nearby appointment, and return to an immaculate home, freshly cleaned, where the linens are folded just so. Immerse yourself in a comfortable and seamless lifestyle you won't get anywhere else.
It's a great place. It's a fun place to live. And you're going to have so many blessings here.
- Rita Jenzen, Beacon Hill Resident
Senior Living Services
More of Life's Conveniences at Your Fingertips
Add a touch of sophisticated elegance to your day when you take advantage of our upscale offerings. A fixed monthly fee provides access to most amenities and services at Beacon Hill, allowing you to simplify your expenses and revel in a lifestyle marked with grace and ease.
Everyday utilities
Enjoy convenient living with essential utilities such as cable, heat/AC, electric, water, and Wi-Fi included in your monthly fee
On-call maintenance
Access to maintenance services 24/7 to take away the stressors of everyday upkeep
Wellness programming
Craft a wellness plan with a health professional to achieve your physical and mental health goals
Front desk services
Friendly team members can assist with coordinating travel, directing calls, or answering inquiries
Pet friendly
Pet friendly residences ensure your favorite family member can live with you too
Weekly housekeeping
Meticulous cleaning and linen services are scheduled on a weekly basis
On-site health clinic
Includes access to internal medicine specialist, podiatrist, audiologist, and optometrist
Security services
Enjoy peace of mind with 24-hour security or emergency response available at the touch of a button
Social, cultural and educational programs
Attend events to mingle with fellow residents, explore new cultures and learn new skills
Life care priority access
Access to premium healthcare services just steps away from your home
Scheduled transportation
Prefer not to drive? Schedule transportation for doctor appointments or jump on the bus to take care of errands
Senior Living Amenities
Something for Each Person's Interests
Imagine the perfect day. Whether you like to go with the flow or prefer to meticulously plan each moment, your social calendar will be brimming with activities. Align your passions with our offerings, and you'll craft the perfect day, every day.
Delicious dining options
Whether you're in the mood for a fine dining experience or a casual snack, fuel your adventures at three different dining venues
Outdoor spaces
Enjoy a refreshing stroll around our meticulously manicured campus featuring a serene butterfly garden and waterfall. Or enjoy peaceful solitude in your own residential garden
Fitness center
With over 25 fitness classes and state-of-the-art equipment available at our fitness center, there are plenty of ways to stay fit
Woodworking shop
Learn new techniques or refine your existing skills in the fully stocked woodshop
Health center
Just around the corner from your elegant apartment is a full-service health center that provides specialized care
Technology classes
Find out more about how to use technology to live a more connected life
Heated Indoor pool
Swim laps or attend an aerobics class no matter the season in our heated indoor pool
Billiards area
This popular game room has a dedicated area for casual matches or competitive tournaments
Art studio
Whether you're interested in creating with a paintbrush, clay, or charcoal, the art studio can help you tap into your inner artist
Library
Revisit a timeless classic or read a current bestseller in our charming library
Guest suites
Visiting family or friends can unwind in their own private space for an additional fee
Putting green
Hone your skills on the putting green
Spacious lounges
Our luxurious lounges are the perfect place to meet new people or simply sip a cocktail while enjoying a good read
Auditorium
Concerts, performances, and worship services are hosted in this spacious venue
Raised outdoor garden beds and greenhouse
Tend your own garden plot and safeguard tender seedlings in the greenhouse
Garages available
Plenty of lot space for your car, with garages available for an additional fee
Salon & barbershop
Always look your best with access to the on-site salon and barbershop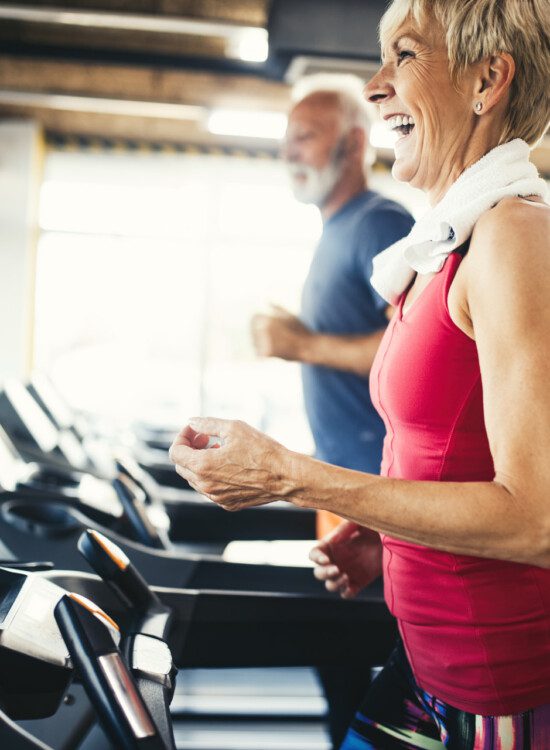 Health & Wellness Options
Making it Easy to Take Care of You
You have goals on how to enhance your physical, mental, and spiritual well-being. Let us help you achieve them. Customize your wellness plan to encompass a holistic way of being, attend fitness classes to help strengthen your body, or incorporate mindfulness activities like yoga to help center your mind. No matter your objectives, we're here every step of the way to create a healthy and refined lifestyle you can enjoy.
Senior Living Dining
Find Your Spot for Food and Friendship
Chef-prepared dishes aren't only tasty, but can help you feel your best. So gather with friends for a meal at one of our signature dining venues, or enjoy a cocktail before dinner in the lounge.